"Finding Greta" is a competition to find young voices for climate justice.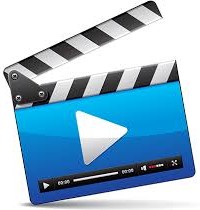 Competition is open to all schoolchildren attending year groups 10, 11 or 12. The aim is to increase awareness of climate change in High Wycombe and to stimulate appropriate action.
Stage 1:
Pupils submit a video about the climate crisis (2 min max) by end of August 2020 (instructions for video are provided below).
The best videos will be selected in September 2020.
Stage 2:
The shortlisted video entrants will be invited to speak in front of an audience,
as part of a High Wycombe event in October 2020.
The winner will receive a prize worth £50.
Stage 3 (optional):
Winner will be invited to speak at other events in High Wycombe in the following year.
(e.g. Town Council, Wycombe Sound Radio etc)
Instructions for the video
Get a friend to video you using your phone. Create a video (2 min max) intended to convert people to a more environmental lifestyle.
We suggest you talk about how people should change, what they would sacrifice/gain and what would be most effective. For example, justify what level of personal change is needed to help prevent dangerous climate change. Make use of reputable science and refer to your sources. You can use props and charts, but re-using existing graphics and videos is not allowed. Be convincing, creative and entertaining! 
Upload your video to online storage (e.g. Google Drive) and send link to wycombefoe@yahoo.co.uk stating your name, year group, age and school.