This list of environmental links has been checked July 2016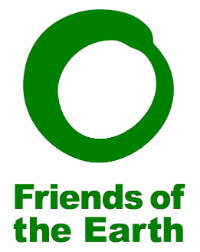 National Friends of the Earth
We stand for:
A beautiful world We depend on the planet, so let's keep it in good shape.
A good life A healthy planet is one that works for people too.
A positive relationship with the environment Acting together for the planet and everyone who lives on it.
The Centre is committed to raising awareness and understanding of environmental issues.
Through enjoyable educational activities, exhibitions, literature and our facilities, we work with local communities to encourage behavioural and lifestyle changes for a sustainable future.
Do not throw it away, give it away, or at the very least, recycle it.
High Wycombe Bee Keepers Association is a charity run by local enthusiasts. We promote the craft of beekeeping and provide wide-ranging education about bees and the importance of pollination.
The Woodland Service works closely with local communities, schools and organisations to deliver a wide variety of environmental projects and services. We manage 19 woodlands for wildlife and recreation, providing conservation and work experience projects to schoolchildren and the general public and by providing projects for special needs groups.
Transition Town Marlow is a voluntary organisation with the aim of creating a sustainable and resilient community in the face of dwindling oil supplies and the effects of climate change.
The Berkshire, Buckinghamshire and Oxfordshire Wildlife Trust are a charity committed to protect wildlife and create a region rich in wildlife and appreciated by all. We also aim to inspire people to take action for wildlife, create and manage nature reserves for wildlife and conserve/enhance wildlife in the wider countryside and urban areas.
The Wycombe Wildlife Group is a charity whose objectives are to conserve the environment for the benefit of the public and to educate the public in the principles and practice of conservation.
The High Wycombe Society is a charity aiming to bring together people who value our town, campaigning for good architecture and urban design and defending the town's historic buildings, ancient monuments and open spaces against the pressures of modern development. The Society fosters an interest in local history and archaeology because a town which knows about its heritage is more likely to want to preserve it.
Wycombe Resource Zone is a scrap resource centre run by the council, where surplus, damaged or reusable small goods and materials are donated for the benefit of schools, the community and individuals.
Master composters are individuals who have completed a Master Composting course and are proficient at composting. Composting is nature's way of recycling and helping to reduce the amount of biodegradable waste sent to landfill. Our main aim is to encourage as many people as possible to start composting.
Your garden is your own little patch of the world to look after. Most gardens are quite small, but there are 15 million of them in the UK. If all of these gardens were cared for organically, it would create a much better environment – for our families, plants and wildlife.
High Wycombe Freegle is a non-profit organisation dedicated to keeping stuff out of landfill by maintaining an email system and online search facility, with the purpose of linking those who have surplus or unwanted items with those who might benefit from them.
The Chiltern Society is a charity with the aim to maintain the uniqueness of the Chilterns in the face of growing pressures on this part of the country by promoting high standards of planning and architecture, by informing people about the Chilterns' unique character and history, by helping people conserve and improve footpaths, rivers and streams, and by encouraging people of all ages to enjoy and care for the natural environment of the area.
The Chilterns is not just the range of hills you may be familiar with, it covers a large 650 square mile area across parts of four English counties: Oxfordshire, Buckinghamshire, Hertfordshire, and Bedfordshire.
The Conservation Board is an independent body established by the government with the aim to conserve and enhance the Chilterns area of natural beauty, to raise awareness about the special qualities of this area and to foster the socio-economic well-being of the local communities.
The National Trust is a charity with the aim to protect and provide public access to numerous historic houses, gardens, industrial monuments and mills. We also look after forests, woods, fens, beaches, farmland, downs, moorland, islands, archaeological remains, castles, nature reserves and villages.
Chiltern Wood Recycling is a not-for-profit enterprise with the aims to provide a cheap wood collect service, sell reclaimed wood at affordable prices, design and manufacture items to your order, provide volunteering opportunities and save all wood from landfill.
Wycombe food coop is a not for profit organisation run for and by our members in conjunction with Wycombe Environment Centre. We have the aim of providing affordable, quality and healthy food to our communities. In the future we plan to become an outlet for local producers in our town centre shop and stock fresh produce too
Population Matters is the leading population charity in the UK. We campaign to change the way people think about population and are committed to ensuring a sustainable future for humanity and the environment.