This list of environmental links has been checked November 2017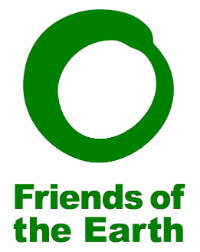 National Friends of the Earth
Our vision is of a peaceful and sustainable world based on societies living in harmony with nature.
We envision a society of interdependent people living in dignity, wholeness and fulfilment where equity and human and peoples' rights are realised.
This will be a society built upon peoples' sovereignty and participation. It will be founded on social, economic, gender and environmental justice and free from all forms of domination and exploitation, such as neoliberalism, corporate globalization, neo-colonialism and militarism.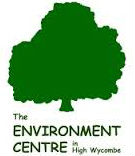 Wycombe Environment Centre
The Centre is committed to raising awareness and understanding of environmental issues.
Through enjoyable educational activities, exhibitions, literature and our facilities, we work with local communities to encourage behavioural and lifestyle changes for a sustainable future. See their lively Facebook page.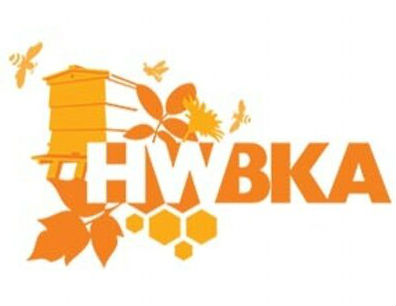 High Wycombe Bee Keepers Association
High Wycombe Bee Keepers Association is a charity run by local enthusiasts. We promote the craft of beekeeping and provide wide-ranging education about bees and the importance of pollination.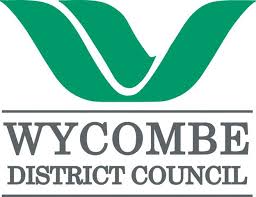 Wycombe District Council – Conservation
There are 61 conservation areas in the Wycombe district, which range from small rural groups of buildings to town centres. A conservation area is a group of buildings whose character, interest and history make them worthy of special protection and enhancement. Buildings within a conservation area may or may not be suitable for listing.

Transition Town Marlow
Transition Town Marlow is a voluntary organisation with the aim of creating a sustainable and resilient community in the face of dwindling oil supplies and the effects of climate change.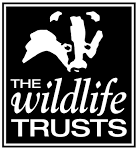 Berks, Bucks & Oxfordshire Wildlife Trust
The Berkshire, Buckinghamshire and Oxfordshire Wildlife Trust are a charity committed to protect wildlife and create a region rich in wildlife and appreciated by all. We also aim to inspire people to take action for wildlife, create and manage nature reserves for wildlife and conserve/enhance wildlife in the wider countryside and urban areas.

Wycombe Wildlife Group
The Wycombe Wildlife Group is a charity whose objectives are to conserve the environment for the benefit of the public and to educate the public in the principles and practice of conservation.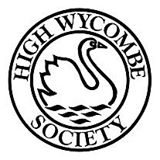 The High Wycombe Society
The High Wycombe Society is a charity aiming to bring together people who value our town, campaigning for good architecture and urban design and defending the town's historic buildings, ancient monuments and open spaces against the pressures of modern development. The Society fosters an interest in local history and archaeology because a town which knows about its heritage is more likely to want to preserve it.

Wycombe Resource Zone
Wycombe Resource Zone is a scrap resource centre run by the council, where surplus, damaged or reusable small goods and materials are donated for the benefit of schools, the community and individuals.
Love Food Hate Waste
The Love Food Hate Waste project aims to raise awareness of the need to reduce food waste and help us take action. It shows that by doing some easy practical everyday things in the home we can all waste less food, which will ultimately benefit our purses and the environment too. Love Food Hate Waste is brought to you by WRAP, a not-for-profit organisation.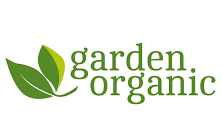 Garden Organic
Your garden is your own little patch of the world to look after. Most gardens are quite small, but there are 15 million of them in the UK. If all of these gardens were cared for organically, it would create a much better environment – for our families, plants and wildlife.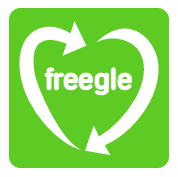 High Wycombe Freegle
High Wycombe Freecycle is a non-profit organisation dedicated to keeping stuff out of landfill by maintaining an email system and online search facility, with the purpose of linking those who have surplus or unwanted items with those who might benefit from them.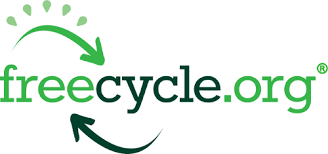 High Wycombe Freecycle
High Wycombe Freegle is a non-profit organisation dedicated to keeping stuff out of landfill by maintaining an email system and online search facility, with the purpose of linking those who have surplus or unwanted items with those who might benefit from them.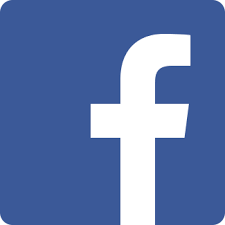 High Wycombe Freebies
Public Facebook group. (Similar concept to Freecycle.)
Have something you don't need – get it collected.
Want something for free – ask!
The Chiltern Society
The Chiltern Society is a charity with the aim to maintain the uniqueness of the Chilterns in the face of growing pressures on this part of the country by promoting high standards of planning and architecture, by informing people about the Chilterns' unique character and history, by helping people conserve and improve footpaths, rivers and streams, and by encouraging people of all ages to enjoy and care for the natural environment of the area.
The Chilterns is not just the range of hills you may be familiar with, it covers a large 650 square mile area across parts of four English counties: Oxfordshire, Buckinghamshire, Hertfordshire, and Bedfordshire.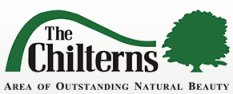 The Chilterns Area of Outstanding Natural Beauty
The Chilterns Area of Outstanding Natural Beauty is run by the Conservation Board which is an independent body established by the government with the aim to conserve and enhance the Chiltern areas of natural beauty and to raise awareness about the special qualities of this area and to foster the socio-economic well-being of the local communities.


Chiltern Rangers
The Chiltern Rangers community interest company works closely with local communities, schools and organisations to deliver a wide variety of environmental projects and services. We manage woodlands for wildlife and recreation, providing conservation and work experience projects to schoolchildren and the general public and by providing projects for special needs groups.
Chiltern Wood Recycling
Chiltern Wood Recycling is a not-for-profit enterprise with the aims to provide a cheap wood collect service, sell reclaimed wood at affordable prices, design and manufacture items to your order, provide volunteering opportunities and save all wood from landfill.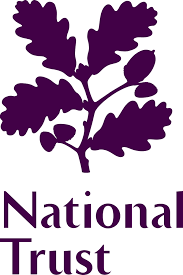 The National Trust – (Hughenden Manor)
The National Trust is a charity with the aim to protect and provide public access to numerous historic houses, gardens, industrial monuments and mills. We also look after forests, woods, fens, beaches, farmland, downs, moorland, islands, archaeological remains, castles, nature reserves and villages.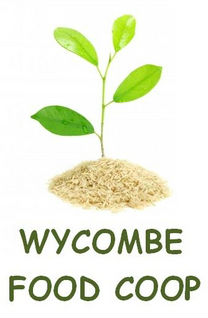 Wycombe Food Coop
Wycombe food coop is a not for profit organisation run for and by our members in conjunction with Wycombe Environment Centre. We have the aim of providing affordable, quality and healthy food to our communities. Looking for new members!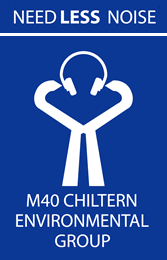 M40 Chiltern Environmental Group
The aim of the M40 Chiltern Environmental Group is to reduce the impact of the M40 on the environment. The group represents 25,000 people who live along the M40 corridor from Junction 3 at Loudwater, past High Wycombe, through the Chilterns AONB and The Aston Rowant Nature Reserve to Junction 8 at Wheatley in South Oxfordshire.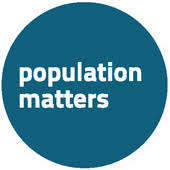 Population Matters – Local Groups
Population Matters High Wycombe is the largest population non-profit group in Buckinghamshire. We promote non-coercive methods to slow down population growth such as furthering gender equality worldwide and improving access to family planning services. This contributes to a sustainable future for humanity and the environment.
To contact the High Wycombe group email highwycombegroup@populationmatters.org or use our Facebook Page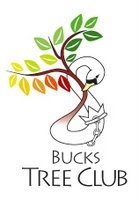 The Bucks Tree Club
This club was formed for anyone keen to share their interest and knowledge of trees and where the notable ones are to be found in Buckinghamshire.We share visits to tree collections, lectures and meetings with other groups with similar interests. There are also opportunities to participate in practical activities and to attend tree identification classes too.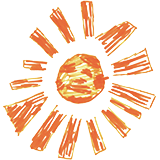 Low Carbon Chilterns
LCC is a group set up to work towards lower carbon emissions in the Chilterns area. Members are located in Amersham, Beaconsfield, Berkhamsted, Chalfont St Giles, Chalfont St Peter, Chesham, Jordans and High Wycombe.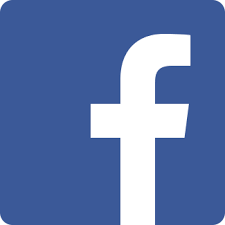 Wycombe Community Farm
A social enterprise to promote the education of self-sufficiency by providing allotments and a community farm with affordable quality locally grown fresh fruit and vegetables, training and education in urban food production, renewable energy, conserving the environment and sustainable living.

Currently working on community garden next to Arts for Everyone in Desborough Rd.

Streetbank
A non-profit group connecting local residents to facilitate sharing, lending/borrowing and giving away of items or services – thereby improving cohesion and wellbeing in the community.

Nextdoor
A non-profit community network. Sophisticated software platform. Join your local Nextdoor community!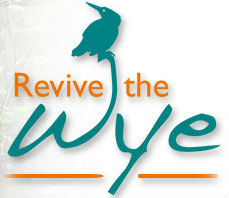 Revive the Wye
Project managed by a steering group including representatives from Wycombe District Council, the Chiltern Chalk Streams Project, the Chiltern Rangers and the Environment Agency. The purpose of the project is to make the river Wye an enduring special place that future generations will continue to enjoy and care for so as to protect an increasing richness of wildlife. Join the Friends of the Wye supporters group (charity).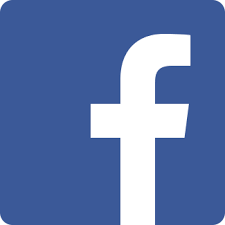 Loudwater Orchard Group
Non-profit group working to create and maintain a community orchard for Loudwater, Buckinghamshire.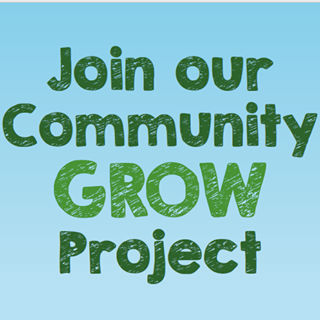 Grow Project
Non-profit project is supported by Wycombe District Council. The project aims to increase growing fruits and vegetables with local community groups and schools as well as increase awareness of gardening. Contact Sheila Bees at shedav@gmail.com.

Urban Habitats Conservation Group
Non-profit Group  working to restore a site on the east side of High Wycombe known locally as Hicks Farm Wood.  Spurred by a threat of potential building on the site when a major new development began in Hicks Farm Rise and St. Hughes Avenue, a campaign began to ensure that Hicks Farm Wood was not taken for development.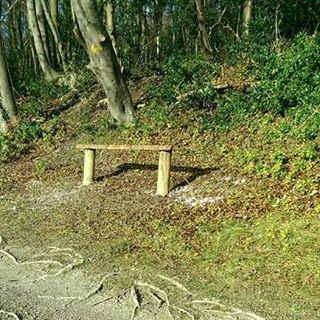 Friends of Marsh and Micklefield woods
Community non-profit group. Our idea is to inspire everyone in the area to enhance, explore and enjoy their local woodlands, nature reserves and green spaces including the River Wye. The emphasis is on having fun through family-friendly events that benefit the environment and local people. Most events are free.

Men in Sheds
A 'Shed' is a place where men, can come along and take part in craft based activities similar to those they would do at home or in their own garden shed but with the bonus of other like-minded men providing good company. It's a social group where men can be productive, socialise and be part of their local community. Activities include woodwork, metal work, electronics, weaving, computing and digital photography.
Educating the public on the horrors of animal exploitation in everyday living. Vegans are welcome to join and get active to save the animals and the planet!